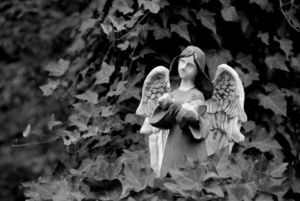 Photo courtesy of Zan Phillips Photography, Jackson, Mississippi.
My Honored Guest Blogger today hails from Mississippi. It is not a pattern here folks, just a lot of artistic talent comes out of the deep south and I am blessed to be connected to the source! Amy Hines is a gifted writer, artist, and graphic designer. In fact, she had a blog before blogs were cool! I am very pleased to share one of her posts with you today and I hope you enjoy it as much as I did.
Remembering Randomly
I'm a prayer, if I say I'm going to pray for you I will. Or at least that is my sincere intention.
As a prayer, one of the worst things that has ever happened to me was someone thanking me for praying for them– when I hadn't. I was mortified, horrified, and victimized. I usually responded with something like, "I'm glad you are:" A. Better, B. things worked out, C. still alive, or D. All of the above. Then I would feel terrible that I had not actually prayed for you. I would pull out my "bad-Christian" banner and wear it for a bit. Meanwhile, guilt, condemnation and Shame would cheer and snuggle up a little deeper.
Surely I'm not the only one who has ever experienced this? I can't be the lone non-prayer? If there were a non-prayer's anonymous, I'm confident I would not be the only one attending the meeting, right?
For the most part, this is no longer an issue because I pray on the spot.
Note: if you attempt the on-the-spot method, be careful. This will freak some people out! Also this only works if all parties are willing participants, and please, use your manners!
I forget lots of things- especially things with dates, like birthdays, and I know the reason I forget things.
I'm human.
My brain is a little tired.
I am busy, busy. That is an entirely different topic of discussion. I think we need an after school special on "BUSY: A Life Sucking Vermin". Sigh, moving on…
I'm much better than I've ever been. I've made some changes. I pray randomly throughout the day, because that is what works for me. I use post-it notes. I've cut back or eliminated things that sucked my time, all good stuff.
unfortunately, there still is the rare occasion where something slips past my radar. It doesn't happen often but it did happen this morning. Several hours after the cheers of the GCS ( guilt, condemnation ,shame) triple threat died down, a guy I know randomly crossed my mind. I stopped and prayed for him. Randomly, after I finished praying, I remembered when Paul was chatting with Timothy and the folks in Philippi and said, "at every remembrance of you…" (Phil 1:3)
That's a lot of random and remembering in a short time. That's Smokey and the Bandit fast.
"At every remembrance of you" is me-speak for "whenever you cross my mind". I like that. It's organic and easy. There is a simplicity and a flow to it.
Paul then follows that up with, "being confident of this, that He who began a good work in your will carry it on to completion until the day of Christ Jesus." (Philippians 1:6 NIV)
To me, that is him saying, "I pray for you when I think about you, but regardless, God's has GOT THIS. PERIOD."
There's freedom in that. You never had to take the floor at a NPA meeting and confess your sin. Your off the hook trying to remember every detail, freed from the guilt of forgetting and confident in knowing God will always help you randomly remember.
Thank you Amy for such refreshing honesty! I to have forgotten at times, the guilt is crushing. I carry a notepad every where I go and write my prayers now. For myself and for other's. Your name is in my prayer journal more than once, dear friend!
The photo used with this post is again, courtesy of Zan Phillips, Jackson Mississippi. Please visit her Facebook page for more incredible images or to contact Zan.